ben-e-bike, TWENTYSIX E-Power Pro 2022 E-Bike für Kinder & Erwachsene
Item number: 10901
What size do I need?
How will my bike be delivered?
Bicycle leasing
Questions to the product?

sofort lieferbar (2-4 Tage)
ben-e-bike, TWENTYSIX E-Power Pro 2022 E-Bike für Kinder & Erwachsene
26-Zoll E-Bike für Jugendliche & Erwachsene
Aufgepasst - hier kommt das erste ben-e-bike, welches nicht nur für größere Kids ab ca. 1,46 m Körpergröße, sondern auch für kleinere Erwachsene bis ca. 1,65 m ideal ist. Und das mit einem Gewicht, von dem ben-e-bikes Mitbewerber nur träumen können. Mit lediglich 12,9 kg sorgt das TWENTYSIX E-POWER PRO für reichlich Wirbel in der Welt der schweren E-Bikes. Ab ca. Nov. 21 auch mit 375Wh Akku erhältlich
Das ben-e-bike Twentysix E-Power PRO ist der verbesserte Nachfolger des beliebten ben-e-bikes TWENTYSIX E-POWER AIR und eines der leichtesten 26-Zoll E-Bikes auf dem Markt. Es ist sowohl für Jugendliche ab einer Körpergröße von 146 cm, als auch für Erwachsene bis ca. 165cm geeignet.
Dein Kind hat mindestens eine Innenbeinlänge von 68 cm und Du willst mit ihm echte Touren machen? Dann kann es mit dem ben-e-bike locker mit Dir mithalten. Oder suchst Du ein E-Bike für Dich selbst, das nur die Hälfte normaler E-Bikes wiegt? Wenn Du kleiner als 165cm groß bist, ist das Twentysix E-Power PRO auch für Erwachsene optimal.
Das Tolle dabei ist, dass Du das Bike auch wie ein normales Mountainbike ohne Unterstützung fahren kannst, denn es wiegt genau dasselbe. Der Antrieb bildet auch absolut keinen Widerstand beim Pedalieren.
Fazit: Mit den 26 Zoll-Rädern und der Spinner Federgabel mit 100 mm Federweg kommen Jugendliche und Erwachsene über jedes Hindernis. Übrigens: mit einem zweiten Akku, den Du bequem im Rucksack transportierst, geht Dir nie der Saft aus. Wähle die Option einfach im Dropdownmenü aus.
---
Hochwertige Komponenten
Das 26-Zoll Pedelec von ben-e-bike punktet mit edlen Komponenten, die ebenso in hochwertigen Mountainbikes für Erwachsene zu finden sind.
Der Akku mit Stecksockel bietet 250 Watt-Stunden Leistung. Die Reichweite des Twentysix E-Power Pro beträgt ca. 100 Kilometer. Das bedeutet: Ausgedehnte Touren sind möglich! Die hydraulischen Scheibenbremsen bringen Dich schnell und sicher zum Stehen.
Lenker und Spacer des ben-e-bikes sind aus 3k Vollkarbon. Dadurch sind sie nicht nur sehr leicht, sondern auch extrem robust. Die hydraulischen Scheibenbremsen von BEB mit kindgerechtem Bremshebel und das Shimano RDM 5120 Schaltwerk mit 10-Gang Kettenschaltung komplettieren den hochwertigen Eindruck des Bikes.
---
Geometrie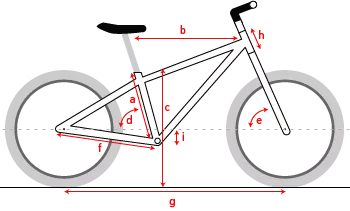 empfohlen ab Körpergrösse 146 cm, bzw. Innenbeinlänge von 71cm:
sinnvoll bis 165 cm Körpergrösse nutzbar.
---
a Sitzrohrlänge: 387 mm
b Oberrohrlänge horizontal: 551 mm
c Überstandshöhe: 710 mm
d Sitzrohrwinkel: 74°
e Steuerrohrwinkel: 65°
f Kettenstrebenlänge: 429 mm
g Radstand: 1105 mm
h Steuerrohrlänge: 105 mm
i Tretlagerabsenkung: 15 mm
Reach: 397 mm
Stack: 517 mm
Maximales Fahrergewicht: 90 kg
Hinweis: Die Endmontage kann problemlos selbst durchgeführt werden, sofern das benötigte Werkzeug und die erforderlichen Fachkenntnisse vorhanden sind, andernfalls wenden sie sich an einen Fachhändler.
Alle Angaben ohne Gewähr
Allgemeines
---
Gewicht
Gewicht ohne Pedale: 12,9 kg
Gewicht mit Pedale: 13,1 kg
---
Rahmen / Gabel
26 Zoll Rahmen AL6061
BEB "Smoother 26" by Spinner USA, Luftfedergabel 32mm Standrohre, 100mm Federweg mit LockOut und einstellbarer Compression- und Rebound-Dämpfung
KSA18-Aufnahme für Ständer
---
Antrieb
Kurbelsatz mit 152 mm Kurbellänge, Kettenblatt 32 Zähne
Neco Innenlager mit Carbonkörper und hohlgebohrter CrMo-Achse
CNC Pedale mit Titan-Achsen und gedichteten Lagern
Sunrace Kassette CSMX3 mit Aluspider, 10-fach, 11 - 42 Zähne
Schaltwerk Shimano RDM5120 10-fach (Kapazität bis 11-50Z)
Schalthebel Shimano, 10-fach RapidFire
Kette KMC X10-93,
Schaltzüge Shimano
---
E-Komponenten
Brushless DC Nabenmotor mit 30 Nm maximalem Drehmoment
BEB Sine Wave Controller, per PC-Software über USB frei konfigurierbar
TFT-Display mit 5 Unterstützungsstufen
12-poliger PAS Tretsensor, Speedsensor und Hallsensoren
250 Wh/375Wh Akku, integriertes BMS mit sämtlichen Schutzfunktionen
max. Unterstützungsgeschwindigkeit 25 km/h
---
Laufräder
Felgen Alexrims MD19, Hohlkammer, 28-Loch
Vorderradnabe BEB Superlight
Schnellspanner vorn BEB Superlight
Speichen Sapim Race konifiziert 2,0/1,8/2,0mm
Bereifung Schwalbe ROCKET RON ADDIX 26 x 2.10
Schläuche Schwalbe AV14A
---
Bremsen
BEB Hydraulische Bremsen
Rotoren 180 /160 mm vorn / hinten
---
Cockpit
Lenker BEB Vollcarbon 3K, 680 mm Breite, 31,8 mm Durchmesser
Vorbau BEB Superlight 40 mm mit 31,8 mm Klemmung
Spacer Vollcarbon
Steuersatz BEB semi-integriert 1 1/8"
Griffe SLR, atmungsaktiv
---
Sattel
Sattel BEB Race Superlight mit 7 mm Titan-Rails
Sattelstütze BEB CNC Superlight 27,2 mm, 300mm lang
Sattelklemme BEB 31,8 mm
---
Zubehör StVZO mit dabei
Licht vorne bereits montiert
Batterie Rücklicht
Reflektoren für die Laufräder
Reflektoren für die Pedale
Klingel
Produktbewertungen
Wir nutzen Trusted Shops als unabhängigen Dienstleister für die Einholung von Bewertungen. Trusted Shops hat Maßnahmen getroffen, um sicherzustellen, dass es sich um echte Bewertungen handelt.
Mehr Informationen*