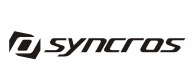 Syncros Hixon IC DH 800 mm Lenker/Vorbau
Item number: 17372
Free shipping from 25 € in GER
Questions to the product?

Ready for shipping

oder € mtl.
Syncros Hixon IC DH 800 mm Lenker/Vorbau für Trail und Enduro
Syncros haben den beliebten Hixon iC SL aus Carbonfaser-Lenker und Vorbau genommen und den Rise von 12 mm auf 20 mm, sowie die Breite auf 800 mm verlängert. Damit kannst Du auf Trail- und Enduro-Fahrten noch mehr loslegen !
Das integrierte Cockpit-Konzept iC verwischt die Linie zwischen Komponenten und Rahmen und sorgt für eine nahtlose Einheit. Sie funktioniert als vollständiges System anstatt als Sammlung von Einzelteilen. Das Ergebnis ist leichter, fester und aerodynamischer – eine neue Definition der klassischen Bike-Ästhetik.
Dieser Lenker findet sich beim SCOTT Ransom von Remy Absalon und dem SCOTT SR Suntour Team sowie dem BOLD Team bei der Enduro World Series im Einsatz.
Technische Daten
Material: Carbon UD
Upsweep: 6° Upsweep
Backsweep: 7° Backsweep
Rise: 20 mm Kröpfung
Gewicht: 270 g
Clamp Diameter: iC (integrated Cockpit)
Steerer Diameter: 1 1/8 Zoll
Features:

integrierter Carbonlenker und -vorbau ideal für All-Mountain-Fahrten
von Syncros entwickelte Carbon-Konstruktion
texturierter Griff-/Hebelbereich
integrierter Vorbau
20 mm Kröpfung
7° Backsweep, 6° Upsweep
Breite: 800 mm
Recommend BIKEBOX
ODBikeBox::SingleItem.RecruitFriends