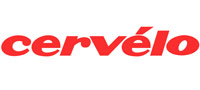 Cervélo Caledonia-5 Ultegra Di2 Rennrad
Item number: 25977
What size do I need?
How will my bike be delivered?
Bicycle leasing
Questions to the product?

sofort lieferbar (2-4 Tage)

oder € mtl.
Cervélo Caledonia-5 Ultegra Di2 Rennrad
Cervélo sehen Rennräder nicht als empfindliche Maschinen, die nur dazu bestimmt sind, dass man Watt hineinsteckt und Geschwindigkeit herauskommt. Sie sind eine Erweiterung unserer Seele, der Art und Weise, wie wir unsere Welten sehen wollen, und des Lebens, das wir führen wollen. Manchmal bedeutet das, dass man über Parkgras abschneidet, und manchmal muss man sehen, wohin der Feldweg da links einen führt. Das Caledonia-5 Road Bike ist ein Fahrrad für den modernen Straßenfahrer.
Das Caledonia ist das Fahrrad, nach dem Du immer greifst, wenn der Kilometerzähler weit über die dreistellige Marke hinausgehen wird. Lange Fahrten haben unweigerlich etwas glatten Asphalt, einiges Schrottpflaster über Nebenstraßen, eine angeschnittene Einspurverbindung und vielleicht sogar ihren eigenen lokalen Strade Bianche-Sektor. Also hat Cervelo ein Fahrrad gebaut, das es mit all dem aufnehmen kann, und das gut. Es besitzt sogar Schutzbleche, falls sich die ominösen Wolken zu einem Wolkenbruch auf Kilometer 130 Ihres Tages entwickeln sollten.
Cervelo hat das Caledonia-5 in Zusammenarbeit mit World-Tour-Fahrern entwickelt, um das Bedürfnis nach einem speziellen Straßenpflaster-Rad zu befriedigen. Schnelleres Handling ist nicht notwendigerweise besser – das Handling ist auf den spezifischen Anwendungsfall abgestimmt. In diesem Fall ist es Roubaix. Roubaix ist für Fahrräder härter als jedes andere Rennen auf dem Kalender, und es gibt null Spielraum für Fehler. Die hintere Mitte vergrößert, den BB abgesenkt und den Trail vergrößert. Das Handling des Caledonia Rennrads ist immer noch schnell, aber wir Stabilität hinzugefügt.
Moderne Rennradfahrer suchen nach Bikes, die lange Strecken bewältigen, ein hohes Tempo vorlegen, keine Grenzen kennen und maximalen Spaß bieten. Durch die Verwendung von Kohlefaser mit niedrigerem Modul in Schlüsselbereichen, um die Sprödigkeit von High-Mod-Fasern zu mildern, bietet das Caledonia Leistung, Komfort und Geschwindigkeit. Oh, und es eignet sich für die Verwendung eines 34mm-Reifens. Oder 31mm mit Schutzblechen.
↵
Allgemeines
Marke: Cervelo
Modell: Caledonia-5 Ultegra Di2
---
Rahmenset
Sattelstütze: Cervelo SP24 Carbon
Sattel: Prologo Dimension TiRox
---
Antrieb
Kette: Shimano CN-M8100, 12 spd
Kurbelgarnitur: Shimano Ultegra 8100 52/36
Tretlager: JY-BB 24
---
Bremsen
Bremsscheibe: Shimano RT-MT800, 160 mm
Bremssattel: Shimano Ultegra 8170 Hydraulic Disc
---
Schaltung
Umwerfer vorne: Shimano Ultegra Di2 8150, 12 spd
Umwerfer hinten: Shimano Ultegra Di2 8150, 12 spd
Schalthebel: Shimano Ultegra Di2 8170 Hydraulic Disc
Kassette: Shimano Ultegra CS-8100, 12 spd
---
Fahrwerk
Gabel: Cervelo All-Carbon, Tapered Caledonia-5 Fork
---
Laufräder & Reifen
Laufräder vorne: New Reserve 40/44 mm DT370, 20h, 25.4 mm IW, Center-Lock, tubeless ready
Laufräder hinten: New Reserve 40/44 mm DT370, 24 h, 25 mm IW, Center-Lock, tubeless ready
Reifen: Vittoria Corsa Rubino Pro TLR G2.0 28c
---
Cockpit
Lenker: Cervelo HB13 Carbon
Steuersatz: FSA IS2 1-1/4 x 1-1/2
---
Zubehör
Cervelo Faceplate Front Computer/Accessory Mount, Cervelo Rear Accessory Mount, Removable Fender Mounts
---
Hinweise
Pedale: nicht im Lieferumfang erhalten
Recommend BIKEBOX
ODBikeBox::SingleItem.RecruitFriends