Burley Coho XC Lastenanhänger 2021
Item number: 22938
Free shipping from 25 € in GER
Questions to the product?

Ready for shipping

oder € mtl.
Burley Coho XC Lastenanhänger mit Federung
Der Burley Coho XC Lastenanhänger ist gefedert und steht für eine lange Nutzung. Beim Bike-Camping, auf Touren und Single-Trail-Fahrten bietet er Langlebigkeit und durchdachtes Design für den Gepäcktransport.
Ohne Werkzeug passt sich die innovative Gabel an 126-197mm-Naben an. Der höhenverstellbare Kippständer hält Anhänger und Fahrrad aufrecht, so kannst Du Dein Gepäck leicht ein- oder ausladen. Den Auslöshebel kannst Du einhändig bedienen. Die Federung sorgt für eine ruhige Fahrt und Handhabung.
Der Lastenanhänger versucht, möglichst viele individuelle Ansprüche zu erfüllen. Die Burley Ballz™ Doppelkugelkupplung lässt die Gabel mit zwei Verriegelungsnocken schnell einrasten. Der einhändig bedienbare Entriegelungshebel trennt beide Sperrnocken gleichzeitig.
Die Ladefläche bietet Platz für mehr als 70 Liter und verfügt über zahlreiche Möglichkeiten, zusätzlich Ausrüstung anzubringen. Die kompatible Hinterradgabel nimmt drei Reifengrößen auf (16" x 3" Plus-Reifen, 16" x 2,125" Off-Road-Reifen sowie 16" x 1,75" Straßenreifen). Im Lieferumfang des Coho XC ist die Off-Road-Version enthalten.
Um lange, übergroße Ladung optimal zu sichern, sind Rahmen und Schutzblech auf gleicher Höhe. Für eine platzsparende Aufbewahrung und Mitnahme bietet der Anhänger einen schnellen, werkzeuglosen Abbau und ein kompaktes Faltmaß.
Dank Single Wheel erhält der Anhänger ein schlankeres Profil, hat einen geringeren Rollwiderstand und erleichtert somit den Zugang zu schmalen Single-Trails. Die Seitenwände sind abnehmbar. Ständer, Seitenwände und Gepäcknetz sind im Lieferumfang enthalten. Die Fahnenhalterung dient gleichzeitig als Flaschenöffner.
Red Dot Award Gewinner: Burley Coho XC
Der Burley CoHo XC ist ein Einradanhänger, der besonders stabil und gut verarbeitet ist und für Fahrradcamping und längere Touren konzipiert wurde. Die werkzeugfreie Einhandverriegelung samt Einhandlenkung und eine Steckachsenbefestigung ermög-lichen ein schnelles und einfaches An- und Abkoppeln des Anhängers. Der intelligent gestaltete Rahmen ist mit der Oberseite des Schutzblechs bündig und bietet eine ebene Fläche zur Sicherung großer Gegenstände.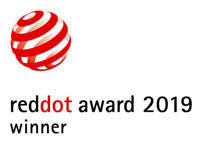 Begründung der Jury der Red Dot Awards: Beim Einradanhänger Burley CoHo XC fallen die durchdachte Konzeption seiner Mechanik sowie die sorgfältige Verarbeitung sofort ins Auge. Weitere Infos zum Award
Die wichtigsten Eigenschaften des Burley Coho XC:
Die Spiralfederung stabilisiert Anhänger und Ausrüstung, reduziert die strukturelle Beanspruchung und sorgt für eine ruhigere Fahrt auf unebenem Untergrund
Das Kupplungssystem ermöglicht ein schnelles und einfaches Anbringen und Abhängen bei einer Vielzahl von Fahrradtypen.
Die in der Breite flexible Gabel kann ohne Werkzeug an einer großen Bandbreite von Naben (126-197mm) angebracht werden
Die Burley Ballz™ Doppelkugelkupplung lässt die Gabel mit zwei Verriegelungsnocken schnell einrasten
Der einhändig bedienbare Entriegelungshebel trennt beide Sperrnocken gleichzeitig
Der höhenverstellbare Kippständer hält Anhänger und Fahrrad aufrecht für leichtes Be- und Entladen von Gepäck
Die Ladefläche bietet Platz für mehr als 70 Liter und verfügt über zahlreiche Möglichkeiten, zusätzlich Ausrüstung anzubringen
Die kompatible Hinterradgabel nimmt drei Reifengrößen auf (16" x 3" Plus-Reifen, 16" x 2,125" Off-Road-Reifen sowie 16" x 1,75" Straßenreifen). Im Lieferumfang des Coho XC ist die Off-Road-Version enthalten.
Rahmen und Schutzblech sind auf gleicher Höhe, um lange und übergroße Ladung optimal sichern zu können
Schneller, werkzeugloser Abbau und kompaktes Faltmaß für platzsparende Aufbewahrung und Mitnahme
Dank Single Wheel erhält der Anhänger ein schlankeres Profil, und erleichtert somit den Zugang zu schmalen Single-Trails und hat einen geringeren Rollwiderstand
Befestigungsmöglichkeiten für Flaschenhalter und anderes Zubehör
Abnehmbare Seitenwände
Ständer, Seitenwände und Gepäcknetz sind im Lieferumfang enthalten.
Fahnenhalterung dient gleichzeitig als Flaschenöffner
Zubehör separat erhätlich: Coho Gepäckträger, Packtaschen-Set Coho, Packtasche Coho Dry Bag, Gepäcknetz Coho, Laufrad Coho 16+
Technische Daten
Maße: 168,91 cm x 43,18 cm x 53,97 cm
Größe: onesize
Farbe: schwarz
Gewicht: 9,8 kg
Kapazität 31,8 kg
Recommend BIKEBOX
ODBikeBox::SingleItem.RecruitFriends